Do You Have A Project We Can Help With?
When it comes to fiberglass doors, Signature recommends Codel Entry Systems. While most fiberglass doors have exposed wood, Codel manufactures all-composite fiberglass doors. That means that Codel fiberglass doors are designed with composite edges as well as composite top and bottom rails, leaving no exposed wood. This complete seal prevents moisture from getting into the door. Their high-impact, compression-molded skins won't dent, splinter, rust, or rot.
Washington State weather is notoriously rough on wood doors and windows. Codel fiberglass doors allow you to enjoy the beauty of a wood door without the upkeep and potential problems with warping and rot.
Fiberglass doors also provide more insulation value than wood doors. In fact, a full panel door with no glass has an R value of 6.2.*
Codel fiberglass doors are virtually maintenance free and come with a limited lifetime warranty. On top of the Codel warranty, you're protected by the Signature Lifetime Installation Guarantee. For as long as you own your home, you'll be covered for labor, materials, and glass breakage.
Both Smooth and Textured Fiberglass Doors are available with coordinating sidelites and a variety of hardware options.
According to the Hanley Wood Media 2017 Cost vs. Value report, a Seattle fiberglass replacement door has an anticipated cost recoup of 87.5%.
Two Kinds of Fiberglass Doors: Smooth and Textured
Smooth Fiberglass Doors
Just like it sounds, smooth fiberglass doors are smooth. They are available in hundreds of patterns, a wide variety of panel, glass, and grid options, and 44 pre-painted colors choices.
Textured Fiberglass Doors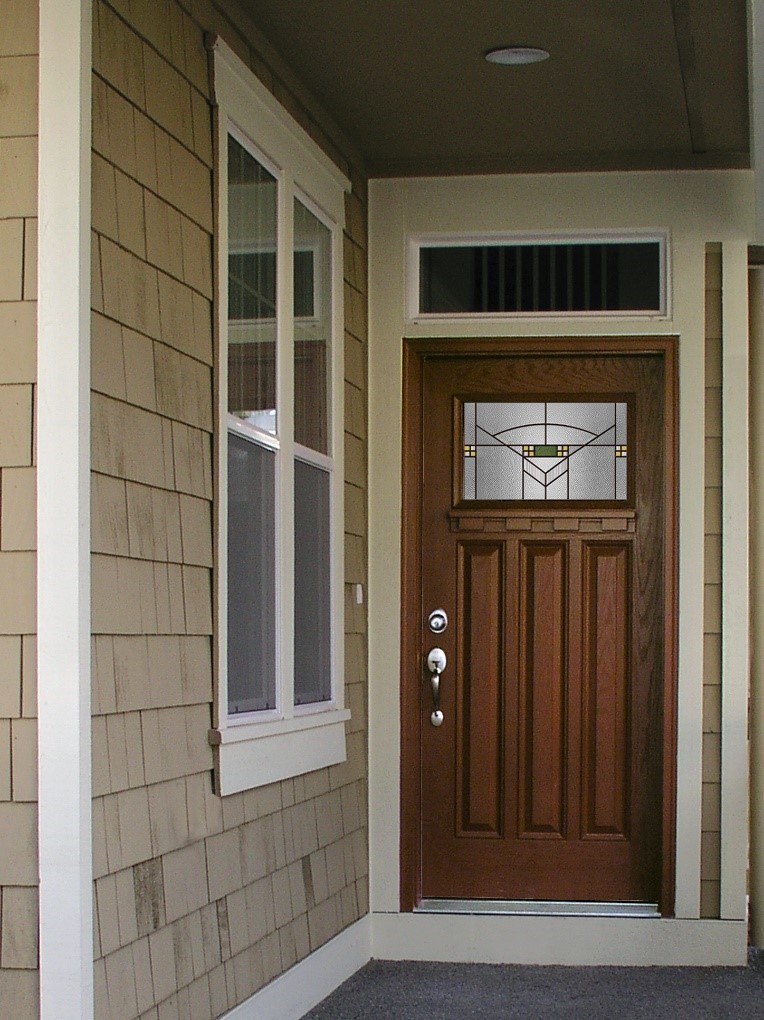 Textured doors carefully mimic the look of real wood. Both faces and edges offer an authentic, tan-pigmented wood grain that can be factory stained or painted.
There are four fiberglass textures to choose from Fir Grain Belleville, Fir Grain Belleville Craftsman, Oak, and Rustic.
There are seven wood stain colors to choose from: Cedar, Cinnamon, Light Oak, Medium Oak, Mahogany, Red Cherry, and Walnut. There are 22 additional paint color options, from Bright white to Hunter green to Fremont yellow.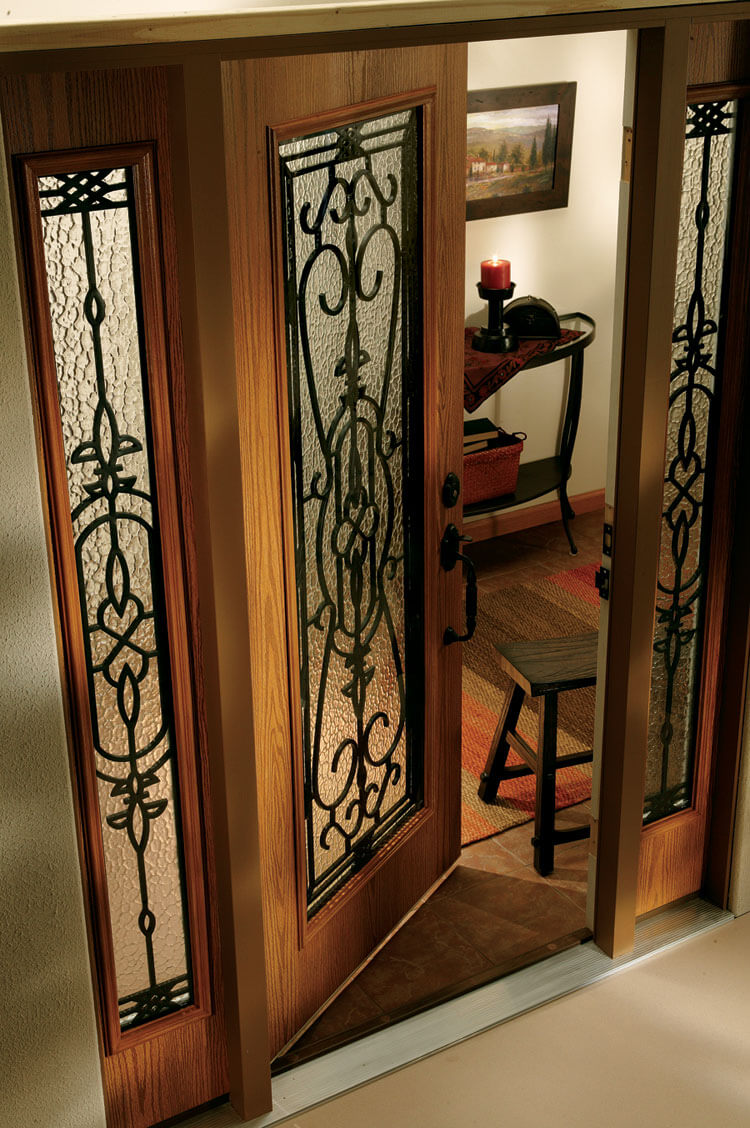 They are available in a wide variety of panel, glass, and grid options. There are door systems for every home style, from contemporary to Craftsman, a Northwest favorite.
They even have Rustic and Speakeasy Collections with options for ironwork and leather details.
Codel Entry Systems is a local company, based in Tacoma, Washington. Besides the fact that they make doors we are proud to sell and install, we like partnering with another Puget Sound business.
To learn more about your fiberglass door options, schedule your free in-home consultation today by calling 253.887.7792.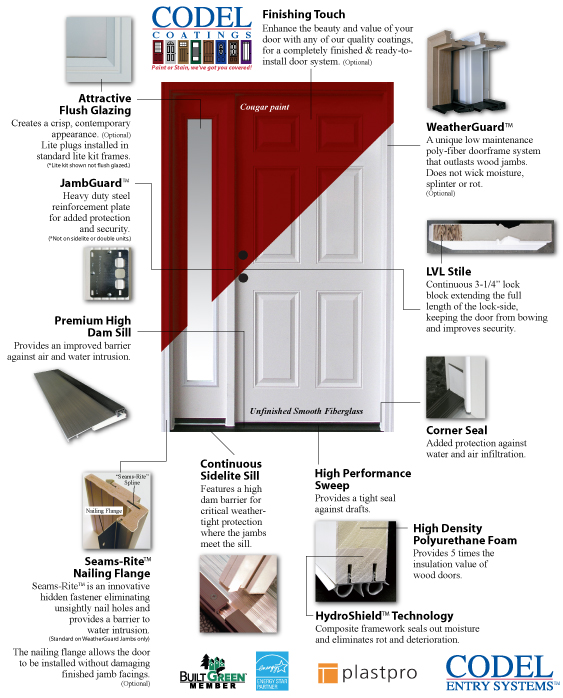 *Date source: Codel Entry System Smooth Fiberglass, Textured Fiberglass, and Steel Entry Doors catalog (July 2015), p. 7
Call 253.887.7792 to schedule your free in-home consultation!