Do You Have A Project We Can Help With?
Signature Window & Door Replacement's Staff
Since we opened our doors in 1999, Signature has been committed to employing the most experienced professionals in our industry. This enables us to meet the individual needs of each customer and provide the best service possible.
Owners
Grant Neiss
Owner
Randy Lucas
Owner
Signature is owned by Grant Neiss and Randy Lucas, who each has over 30 years in the industry.
Grant and Randy are involved behind the scenes on every job, ensuring you receive the best possible service.
Design Consultants
Jerry King
Design Consultant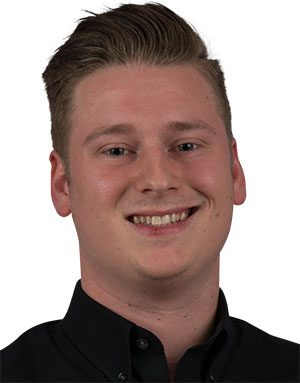 Brent Lucas
Design Consultant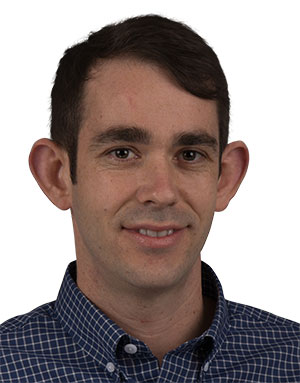 Danny Lismore
Design Consultant
One of our design consultants will meet with you in-home for a free consultation. There are no high-pressure sales tactics. You will receive a courtesy Property & Inspection Analysis, and your design consultant will help you select the window and door materials, finishes, and options that best meet your needs and desires.
Office Staff
Our office staff is an integral part of our customer service process.
Stephanie will usually greet you when you call our office. She will answer your questions and help identify whether we are a good fit for your window and door replacement needs.
Nicole will coordinate your project. She'll work with you every step of the way to make sure you know what's going on and answer your project questions. And if you ever need service on your windows, Nicole will make sure you're taken care of.
Sarah is our marketing director. She oversees all the marketing-y stuff.
Joan is the Assistant to the Office Manager.
Taylor is the Warehouse Assistant.
Tina is Signature's office manager. She'll be the one to answer any payment or financial questions you may have.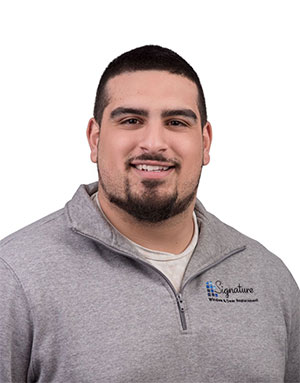 Caleb
Warehouse Manager/Service Tech
Caleb is Signature's warehouse manager. He supports the installers and conducts service calls.
Installers
We use the best installers in the industry! Customers praise our installers as friendly, knowledgeable, professional, and experienced. Our crews have been with us for years, and have no less than 10 years of experience in this industry.
We use AAMA certified "Installation Masters" installers, which means they have obtained the most advanced training and certification available in our industry.
They are also factory trained, which means they have spent time with our manufacturers learning best practices for installing the specific window and door products we offer.